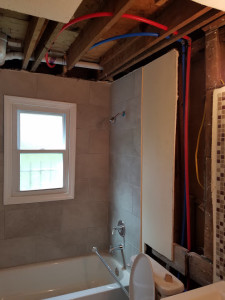 (APN) ATLANTA — Divvy Homes, an out-of-state, tech-driven investment group is looking to make a handsome profit for its Silicon Valley investors on the backs of its Atlanta tenants, by routinely refusing to make repairs; and now, it has hired lawyers at the Troutman Sanders and Mayer Brown law firms to respond to repair requests by the News Editor of Atlanta Progressive News.
APN's News Editor–the present writer–is currently preparing for litigation with Divvy Homes, and is taking this step of informing Metro Atlantans about Divvy Homes's practices, based on personal experience with the company.
"We represent Divvy Homes, which has forwarded to us several emails you have sent to Brian Ma, the CEO of Divvy Homes, regarding what you consider to be necessary repairs to the property," M. Jefferson ("Jeff") Greenway of Troutman Sanders wrote on yesterday, March 27, 2018.
"All further communication with respect to the Agreement, the requested repairs or the…
Original published: 2018-03-28 11:35:35 Read the full Atlanta News here
---
Some local news is curated - Original might have been posted at a different date/ time! Click the source link for details.